Dr. Roger G. Brown is Chancellor Emeritus of the University of Tennessee at Chattanooga (UTC).  During his 7-year tenure enrollment increased over 20%, and Dr. Brown was integral in fundraising that generated $81.2 million for scholarships, professorships, and academic programs. He was the key ambassador for government and community relations.
His academic career in political science included faculty positions at Iowa State University and the University of North Carolina at Charlotte. His administrative career included the University of North Carolina at Charlotte, the University of North Carolina at Pembroke as Provost, and the University of Tennessee at Chattanooga as Chancellor.
Dr. Brown has authored numerous publications in his field. For six years, he was a member of the Commission on Colleges of the Southern Association of Colleges and Schools.  Currently, Dr. Brown is involved in leadership roles at several community nonprofit organizations in Chattanooga, Tennessee.
University Leadership
Community Engagement
Strategic Planning Higher Education
Fundraising
Bachelor of Science, University of Tennessee
Masters in Science, University of Tennessee
Ph.D Political Science, Johns Hopkins University
Dr. Dell Felder is the former provost and vice president for academic affairs at Zayed University in the United Arab Emirates. Zayed University operates campuses in Abu Dhabi and Dubai providing baccalaureate and graduate degree programs to more than 3,000 students. Dr. Felder worked with Oklahoma State University to successfully develop and implement an executive Master of Business Administration program for Zayed University. She has made large advances in developing programs for women in the Middle East including working with the RAND Corporation to create a post secondary education project in Qatar.
Dr. Felder has more than thirty years of experience in higher education administration experience. She served as senior vice chancellor of the University of Houston System. She was senior vice president and provost of Eastern Washington University, and was then named its president. At Arizona State University-West, Dr. Felder was dean of the faculty.
While at the University of Houston, she took leave to serve as program director of the Southwest Educational Development Laboratory and was associate superintendent in the Houston Independent School District. Dr. Felder earned a bachelor's degree, master's degree and doctorate from the University of Texas.
University Leadership
Secondary Education
International Partnerships
Diversity
Program Development
Bachelor Degree, University of Texas
Masters Degree, University of Texas
Doctorate, University of Texas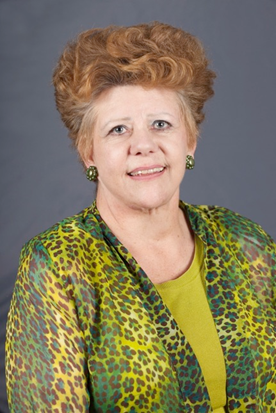 Dr. Denise Gifford serves as Associate Provost and Dean of Students at Widener University in Pennsylvania in  2010 upon her return from International Student Affairs work in the Middle East.  Previously she served as the first woman Dean of Students at Zayed University dedicated to the higher education of Emirati women located in Dubai & Abu Dhabi. She was responsible for oversight of all student services & supervised a 46 member staff from 10 different countries. Her passion for International Service Learning led her to create and manage the 1st International hands-on service projects for female students of the university to Thailand, Cambodia, and India.
From 1995-2005 Dr. Gifford served as Vice President for Student Affairs at the University of Louisville. She was responsible for the provision of efficient student services to 22,000 students, as well as the planning, management, leadership, supervision, and evaluation of a staff of 170 & oversight of an operating budget of  $22 million. Her legacy there includes a robust award winning International Service Learning program that currently takes over 100 students and 20 faculty annually to 10 different International locations for service learning . 
Student Services
International Student Engagement
Retention
Diversity
Student Leadership
Bachelor of Science, Ohio University
Masters in Education, Ohio University
Ed.D Political Higher Education Policy & Evaluation, University of Kentucky
Jeff Gunningham is Managing Director of Jeff Gunningham & Associates. has a wealth of leadership experience in vocational education and training and higher education both in Australia and internationally. He is the former Chief Executive of TAFE South Australia and was responsible for TAFE activities across the State.
He has also seerved as Principal and Chief Executive of Swansea College, one of the largest further and higher education colleges in Wales, United Kingdom. Prior to this he was the inaugural Managing Director of Education and Training International, responsible for international student recruitment and offshore project work for all government schools and TAFE colleges in Western Australia. He has been the CEO of three other TAFE colleges in Australia as well as the Higher Colleges of Technology in the United Arab Emirates.
Before moving to Adelaide, Jeff was a Ministerial appointment to the Training Accreditation Council in Western Australia and a Board member for the Australian Vocational Training and Employment Group. He has extensive experience in developing innovative learning systems, often in partnership with industry, and particularly the resources sector.
International Business Development
Training Partnerships
Strategic Planning
Leadership Development
Bach. Sci Honors, Mechanical Engineering, University of South Wales
Graduate Diploma Management , University of Western Australia
Masters in Business Administration, University of New England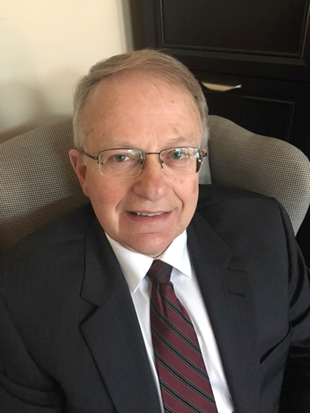 Dr. Stephen Jones  is currently Interim President of Fairmont State University  in West Virginia.  He is also President/CEO of Great Blue Heron in Madison, Alabama, which is a consulting firm dedicated to applying nature's wisdom to living, learning, serving, and leading. Steve is also well known as a university administrator and has worked in senior higher education positions for over 30 years.
He has been a President and Chancellor at three institutions, The University of Alaska Fairbanks (UAF) (Chancellor), Urbana University in Ohio (President) and Antioch University New England (President). He began his academic career as an instructor at SUNY and an Associate & Assistant Professor with the School of Forest Resources at Pennsylvania State University. In 2001 he became Vice Chancellor for Extension and Engagement for North Carolina State University in Raleigh and then became Chancellor of University of Alaska Fairbanks.
He is a published author and written in a number of academic publications and journals.
University Leadership
Community Engagement
Fundraising
Strategic Planning
Enrollment Growth
Associate of Science, Allegany Community College, PA
Bachelor of Science, State University of New York Syracuse
Ph.D Environmental Science & Forestry, , State University of New York Syracuse
Dr. Dan King is President and Chief Executive Officer of the American Association of University Administrators. He has worked as a provost, academic vice president, dean, and education faculty member in a variety of institutional types, from community college through land-grant research university.
Dr. King is an effective administrative fund-raiser and during his career successfully secured numerous grants from government, foundations and individuals.He has been principal/co-principal investigator on nine funded grant projects totaling over $5 million. Dr. King also presented and published numerous articles on educational leadership.  He has served as editor for National Forum of Applied Educational Research Journal, and Journal of Higher Education Management. In 1999, King was awarded the prestigious distinction of ACE Fellow by the American Council on Education.
He has functioned as a strategic planning and organizational change consultant to colleges & universities, public schools, and governmental & civic groups.
University Leadership
Community Engagement
Fundraising
Strategic Planning
Academic Administration
Bachelor of Arts. Madonna University
Master of Arts. Education Research University of Detroit Mercy
Ed.D. Education Administration Wayne State University
ACE Fellows Program, American Council on Education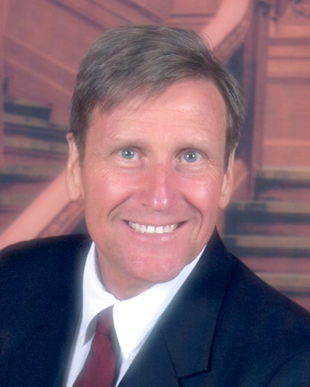 Dr. Allen Meadors is an American higher education professor and administrator. He has worked in international higher education as President/CEO of St. John International University in Torino, Italy and served as Executive Director for Higher Education for the Ministry of Higher Education in the United Arab Emirates. He is currently serving as an Associate Editor for the journals "Frontiers in Public Health" and "Frontiers in Education".
His previous US career included serving as President/Chancellor of three US state universities including Penn State Altoona (February 1994 to June 1999); University of North Carolina-Pembroke (July 1999 to June 2009); and University of Central Arkansas (July 2009 to September 2011).  Prior positions held include Dean of Health, Social and Public Services, Eastern Washington University; Dean of Public Health, University of Oklahoma, Executive Director of the Northwest Arkansas Radiation Therapy Institute; and an executive at Blue Cross/Blue Shield of Kansas.
Dr. Meadors has been successful in attracting quality staff and generating new funding for buildings and endowed faculty positions.
University Leadership
Enrollment Management
International Education
Strategic Planning
Health Sciences
Bachelor of Business Administration, University of Central Arkansas
Masters in Public Administration, University of Kansas
Ph.D Administration & Education, Southern Illinois University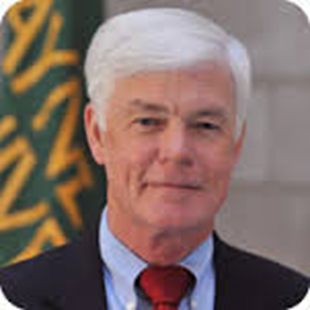 Jay Noren M.D. is the Founding Director and Professor-Clinician Executive Master of Healthcare Administration Program, University of Illinois-Chicago College of Medicine and School of Public Health.
His 40-year career includes President of Wayne State University, Founding Provost of Khalifa University in Abu Dhabi, the founding Dean College of Public Health The University of Nebraska Medical Center, as well as the Executive Vice President and Provost for the University of Nebraska. Noren has also served as Vice Chancellor for Health Affairs at Texas A&M University, Interim Chancellor for Minnesota State Colleges and Universities and Vice Chancellor at the University of Wisconsin.
He has secured numerous grants for his institutions. Dr. Noren has published numerous papers and books over the years in health and workforce partnerships. Noren was the Robert Wood Johnson Health Policy Fellow at the National Academy of Sciences and U.S. Congress, and a Churchill Fellow in the United Kingdom.
University Leadership
Faculty Development
Medical Schools
Strategic Planning
Grants
Bachelor of Science, University of Minnesota
Masters in Public Health, Harvard University
M.D  University of Minnesota
Marci Powell is President/CEO of Marci Powell & Associates. She is an expert in the field of educational technology, with extensive experience in applications related to lifelong learning and innovation. Marci serves as senior educational researcher to Drexel University Online and is co-anchor of Virtually Inspired: Showcasing innovations in Online Learning, a website designed to inspire administrators and faculty. She serves on the board of the United States Distance Learning Association (USDLA) as Chair of Global Partnerships, and is Past President of the Association. Ms. Powell also writes and speaks on digital learning, video for learning, and innovative education for numerous national and international media sites.
Before assuming her current position Powell was the Global Director for Education at Polycom. She has also served as Director of Educational Advocacy for AT&T. Powell began her career as a classroom teacher and quickly moved on to serve as an administrator at various educational institutions across Texas.
Marci was inducted into the USDLA Hall of Fame, named Higher Ed Tech Decisions Top 10 Leaders in Higher Education as well as an EDEN fellow for the European Distance and ELearning Network for her distinguish contributions to the European learning field.
Educational Technology
Distance Learning
Global Education and Partnerships
Learning & Innovation
Bachelor of Education, Lamar University
Attended Texas A&M University
Attended Nova Southeastern University
Dr. Natasha Ridge is the Executive Director of the Sheikh Saud bin Saqr Al Qasimi Foundation for Policy Research. Prior this she was the Acting Director of Research at the Dubai School of Government.
Her research focuses on secondary education in the GCC and examines topics such as boys' education, teacher quality, curriculum and shadow education. Her publications include a chapter in the 2012 World Yearbook of Education entitled 'In the Shadow of Global Discourses: Gender, Education and Modernity in the Arabian Peninsula'; a working paper entitled 'Teacher Quality, Gender and Nationality: A Crisis for Boys' at the Dubai School of Government and a paper for UNESCO on the gender gap in education and its implications for the UAE. She has presented at numerous conferences in the USA, Turkey, Egypt, Bahrain, Uzbekistan and the UAE.
Dr. Ridge has consulted on curriculum, assessment, training and other aspects of educational policy for the World Bank, UNICEF and USAID, in Kyrgyzstan, Tajikistan and Uzbekistan. Prior to this she worked as Faculty Head of English and ESL in schools in the UAE, Singapore and Australia helping to implement standards based curricula and assessment.
Higher Education Policy
Secondary Education in the GCC
Teacher Quality
Assessment
Gender Gap
Bachelor of Economics, Australian National University
Masters International Development, Deakin University
Doctorate of Education, Columbia University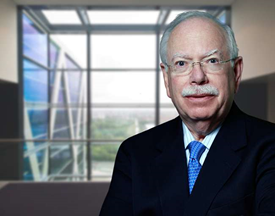 Ken Salomon is chair of the Thompson Coburn Lobbying & Policy Group. Over the course of his career, he has provided clients with government relations and public policy services in a broad range of issues, including higher education, intellectual property, telecommunications, e-commerce, financial services, and international trade.
Ken was Deputy Chief Counsel at the National Telecommunications and Information Administration, which is the presidential advisor on communications and information policy. He also served as senior legal counsel at the Federal Communications Commission. He has conducted numerous lobbying campaigns, e-commerce, higher education, and telecommunications projects.
In 2015, Mr. Salomon was appointed to the Ethics Committee of the United States Olympic Committee. He is also a member of the Industry Advisory Board of the University Professional and Continuing Education Association.
Higher Education Law
Education Lobbying
Law
Telecommunications
E-commerce
Bachelor of Arts, Tufts University
Juris Doctorate, George Washington University Law School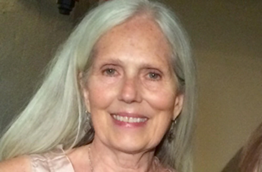 Judyth Wier is a 26-year fundraising professional working with not-for-profits and institutions of higher learning. Nineteen of those years were spent in leadership roles that included planned giving, marketing, fundraising, management, external communications, and strategic planning. She has lived and worked on two occasions in Central and Latin America.
Her higher education career includes serving as Vice President for Institutional Advancement at Cottey College in Missouri, Chief Fundraising Officer for the University of New Orleans, Louisiana, Executive Director of the Advancement Louisiana State University of Veterinary Medicine, and Associate Vice Chancellor University of Alaska, Fairbanks. She has raised over $500 million including extensive success with major donors and planned giving fundraising and major funding from foundations such as Andrew W. Mellon Foundation, Bernard Osher Foundation, Liz Claiborne, Art Ortenberg Foundation, MetLife Foundation, Rasmuson Foundation of Alaska, and the Mellon Foundation.
Institutional Advancement
Capital Campaigns
Strategic Planning
Annual Support
Corporate Giving
Bachelor of Science Auburn University
Masters in Sociology Tulane University
Certified Fund Raining Executive