Advisory Council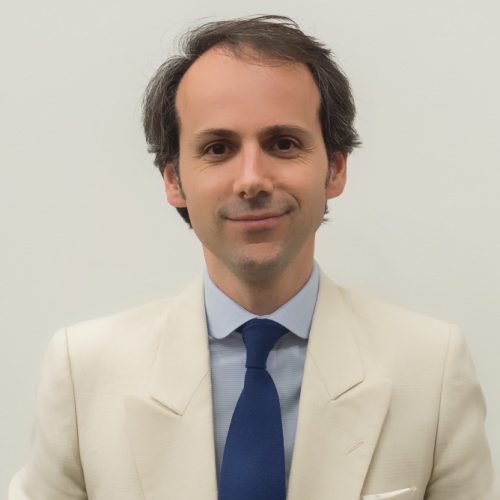 Dr. Samuel Martin-Barbero is a Higher Education Senior Executive & Thought University Leader with proven global, strategic, innovative, and cross-disciplinary experience within liberal arts and sciences college, research/comprehensive university, and business school models. He holds an additional professional background in consultancy, media, and telecom industries.
He currently serves as Presidential Distinguished Fellow at the University of Miami. Previously, he has held the position of Rector/President at University Camilo José Cela, in Madrid (Spain) and Chairman (ex officio) at Foundation University Camilo José Cela. He was Founding-Dean and Professor at IE School of Communication-IE University, Associate Dean and Associate Professor at IE Business School and, Secretary-General of the International Advisory Board at IE University. At a corporate level, he worked as Project Manager for Education and Technology at Telefónica Group after some years as a Reporter in the Culture Section for Prisa Media Group (CNN Spain and Cadena Ser).
He has been an active member of the Global Agenda Council on Informed Societies and the Knowledge Advisory Group, both at the World Economic Forum, and accumulated field project experience partnering with multilateral organizations, large corporations, and NGOs. He frequently writes on transnational higher education trends and challenges for specialized publications such as Times Higher Education, Higher Education Policy Institute, The Conversation, and World Economic Forum-Agenda blog. Currently, he is a member of the International Editorial Advisory Board of the academic journal, Journalism & Mass Communication Educator. Dr. Barbero has a B.A Honours from the University Complutense of Madrid,  Certificate in History, Politics and Management, Lunds University (Sweden), MA in Journalism El País-University Autónoma of Madrid, Ph.D. in Communication (Outstanding Doctoral Award), University Complutense of Madrid, and the Global Senior Management Program from The University of Chicago-Booth School of Business (US) & IE Executive Ed.
Areas of Expertise
Organizational Change
Talent and Culture
Curriculum Reform
Teaching and Learning
Internationalization

Dr. Denise Gifford recently retired as Associate Provost and Dean of Student Success and Associate Professor in Education at the American University of Ras Al Khaimah in the United Arab Emirates.  Prior to AURAK, Dr. Gifford served as Associate Provost and Dean of Students at Widener University. She has also served in leadership roles as the first woman Dean of Students at Zayed University dedicated to the higher education of Emirati women located in Dubai & Abu Dhabi. She was responsible for oversight of all student services & supervised a 46 member staff from 10 different countries. Her passion for International Service Learning led her to create and manage the 1st International hands-on service projects for female students of the university to Thailand, Cambodia, and India.
Dr. Gifford for 30 years was with the University of Louisville and, from 1995-2005, served as Vice President for Student Affairs. She was responsible for the provision of efficient student services to 22,000 students and the planning, management, leadership, supervision, and evaluation of a staff of 170 & oversight of an operating budget of  $22 million. Her legacy includes a robust award-winning International Service Learning program that currently takes over 100 students and 20 faculty annually to 10 different International locations for service learning. She has her Bachelor of Science and Masters of Education from Ohio University and an Ed.D in Political Higher Education Policy and Evaluation from the University of Kentucky.
Student Services
International Student Engagement
Retention
Diversity
Student Leadership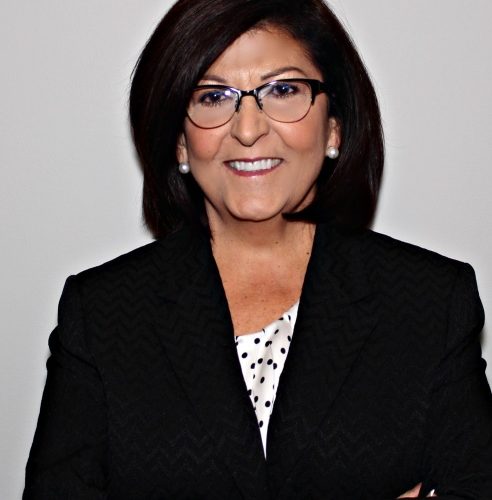 Dr. Candace Goodwin is an Executive Coach and consultant with over 30 years of executive leadership experience, directing innovation and change, leading teams, and providing organizational & leadership development. Candace has designed and delivered workshops in areas such as: Coaching Skills for Leaders, Growth Mindset,  Powerful Communication, Emotional Intelligence, Strategic Planning, and Goal Setting, and Employee Engagement.
Candace has worked in higher education for most of her 30-year career. Her professional experience ranges from a Vice President of Accounting to a President of a University.    She played a pivotal role in advancing Robert Morris University and DeVry University. At Robert Morris, she opened an extension site in Naperville, Illinois. Within two years, she converted the site into a full-service campus and grew the population to over 500 students, surpassing all projections.   She was promoted to Senior Vice President of Enrollment Management, where she oversaw admissions, marketing, communication, athletics, and new location development. Within five years, she led the expansion of five new locations and grew the population to nearly 8,000 students.
Dr. Goodwin has also founded and is the Executive Director of the non-profit organization, My Charlie's Heart Foundation. She has a B. A from the University of Illinois, an MBA in Human Resources Management from DePaul University, and an Ed.D in Organizational Leadership from Argosy University.
Areas of Expertise
Executive Coaching
Leadership Development
Enrollment Management
Employee Engagement
Strategic Planning

Dr.  Steve Jones is the President/CEO of Great Blue Heron in Madison, Alabama, a consulting firm dedicated to applying nature's wisdom to living, learning, serving, and leading. Steve is also well known as a university administrator and has worked in senior higher education positions for over 30 years.
He has been a President and Chancellor at four institutions, Fairmont State University (Interim), Antioch University New England (Campus President), Urbana University in Ohio (President), and The University of Alaska Fairbanks (UAF) (Chancellor). He began his academic career as an instructor at SUNY and an Associate & Assistant Professor with the School of Forest Resources at Pennsylvania State University. In 2001 he became Vice Chancellor for Extension and Engagement for North Carolina State University in Raleigh and then became Chancellor of University of Alaska Fairbanks.
Dr. Jones has a Associate of Science, Allegheny Community College, a B.S. from State University of new York Syracuse, and a Ph.D in Environmental Science and Forestry, State University of New York, Syracuse. He is a published author and has written in several academic publications and journals. He is also a founding board member of the Alabama State Parks Foundation and the Nature Based Leadership Institute.
Areas of Expertise
University Leadership
Community Engagement
Fundraising
Strategic Planning
Nature-Based Projects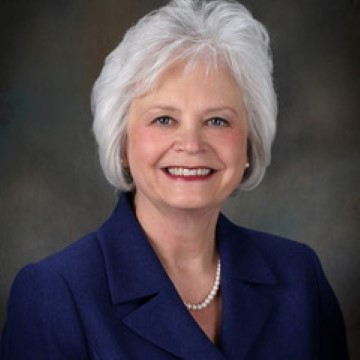 Cheryl King is an expert in workforce development, has dedicated her career to adult and post-secondary education at the state and national levels. She has held a variety of positions in state government and higher education. They include serving in 2006 as VP of External Relations, then selected as President of Kentucky Wesleyan College from 2008-11, focusing on long-term sustainability through a highly detailed Strategic Plan that asked the tough questions.  She returned to state government as Senior Policy Advisor for Kentucky Council on Postsecondary Education to develop competency-based education options to help adults to be successful and complete a credential or degree.  Recently she has worked with the Lumina Foundation Strategy Labs program as a State Advisor to help states achieve the Foundation's goal of 60% of U.S. adults with college degrees, certificates, or quality credentials by 2025.
Cheryl has served in several state government posts and task forces, including the Commission that led to the development and ultimate passage of the Kentucky Adult Education Act in 2000.    Later as Vice President for Kentucky Adult Education with the KY Council, King and her staff implemented the new legislation, and during her tenure the state made significant gains in GED completions and the percentage of adults transitioning to post secondary education and the workforce. This led to increased funding, identified best practices, and set specific goals for adult programs in every county.
King was also selected in 2006 as the Study Director for the newly created National Commission on Adult Literacy.  The Commission, comprised of national leaders in business, education, and government, made the case to address the educational needs of millions of adults in the U.S.
Dr. King has a B.A. in Education from Kentucky Wesleyan College, M/A. in Education and Psychology, Western Kentucky University, and an Ed.D in Organizational Leadership from Vanderbilt University.
Areas of Expertise
Workforce Development
Adult Education and Literacy
Private/Public Partner Development
Small College Leadership
Fundraising

Dan L. King is President and Chief Executive Officer of the American Association of University Administrators (AAUA). Over more than five decades as an educator, King has served as a high school teacher and principal, education administration faculty member, education dean, and provost. He retired from full-time work in 2012 and now—in addition to his AAUA efforts— teaches part-time and mentors doctoral students who are conducting research in higher education. King has authored/co-authored a book chapter, four technical reports, and over 50 papers that have been published or presented in scholarly forums. He has been principal or co-principal investigator on nine different funded grant projects totaling over $5 million; has served on the editorial boards of two journals—Educational Planning and the National Forum of Applied Educational Research Journal (NFAERJ); served as editor for the NFAERJ in 2002 and 2004, and has served as editor for several annual issues of the Journal of Higher Education Management.
Dan has received numerous recognitions for his outstanding work in public school education. King maintains active membership in the Ancient Free and Accepted Masons, the Ancient Accepted Scottish Rite of Freemasonry and the Ancient Arabic Order of the Nobles of the Mystic Shrine. He is a past member of the Board of Directors and past Vice President for Development of the Erie (Pennsylvania) Philharmonic Orchestra. He has a Bachelor of Music, Madonna University, Masters of Arts Education Research, the University of Detroit, and an Ed.D in Educational Leadership, Wayne State University.
Areas of Expertise
Strategic Planning
Executive Coaching and Mentoring
Professional Development Training
Public School Training and Planning
Fundraising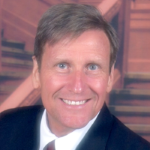 Dr. Allen Meadors is an American higher education professor and administrator. He has worked in international higher education as President/CEO of St. John International University in Torino, Italy, and served as Executive Director for Higher Education for the Ministry of Higher Education in the United Arab Emirates. He is currently serving as an Associate Editor for the journals "Frontiers in Public Health" and "Frontiers in Education."
His previous US career included serving as President/Chancellor of three US state universities, including Penn State Altoona (February 1994 to June 1999); University of North Carolina-Pembroke (July 1999 to June 2009); and University of Central Arkansas (July 2009 to September 2011).  Prior positions held include Dean of Health, Social and Public Services, Eastern Washington University; Dean of Public Health, University of Oklahoma, Executive Director of the Northwest Arkansas Radiation Therapy Institute; and an executive at Blue Cross/Blue Shield of Kansas.
Dr. Meadors has successfully attracted quality staff and generated new funding for buildings and endowed faculty positions. He has a B.B.A. from the University Central Arkansas, a Masters in Public Administration from the University of Kansas, and a Ph.D. in Administration and Education from Southern Illinois University.
Areas of Expertise
Executive Recruitment
University Leadership
Enrollment Management
International Education
Health Sciences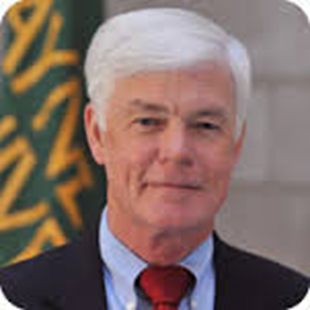 Jay Noren, M.D., is the Founding Director and Professor-Clinician Executive Master of Healthcare Administration Program, University of Illinois-Chicago College of Medicine and School of Public Health.
His 40-year career includes President of Wayne State University, Founding Provost of Khalifa University in Abu Dhabi, the founding Dean College of Public Health The University of Nebraska Medical Center, and the Executive Vice President and Provost for the University of Nebraska. Noren has also served as Vice Chancellor for Health Affairs at Texas A&M University, Interim Chancellor for Minnesota State Colleges and Universities, and Vice-Chancellor at the University of Wisconsin.
Dr. Noren has published numerous papers and books over the years in health and workforce partnerships. He has secured numerous grants for his institutions. Noren was the Robert Wood Johnson Health Policy Fellow at the National Academy of Sciences and U.S. Congress and a Churchill Fellow in the United Kingdom. He has his B.S. from the University of Minnesota, Masters in Public Health, Harvard University, and an M.D. from the University of Minnesota.
Areas of Expertise
University Leadership
Medical Schools Development
Strategic Planning
Federal Grants
Faculty Development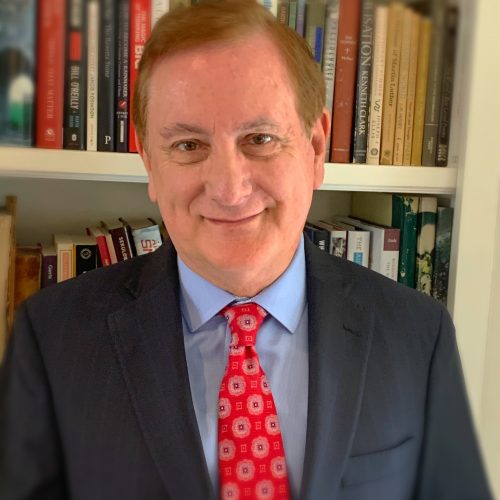 Dr. Barry Ryan is President Emeritus of Sofia University in California and from 2013-19 served as a Commissioner for WASC Senior College & University Commission. He has an extensive background in teaching, academic administration, accreditation, and law.  As a first-generation college student, he fell in love with higher education in all of its many forms.  Barry has served in large public universities and non-profit, faith-based, and for-profit institutions of all sizes in traditional and online educational contexts.
Barry's international experience is equally varied.  He has focused on international education and established programs for US universities throughout Latin America and Europe throughout his career.  As part of a long history of involvement in regional accreditation, he has just completed his second term as a Commissioner with WSCUC ("WASC").  Barry has also worked with HLC and SACS-COC and several programmatic accreditors, including the ABA, APA, ACPE, CACREP, ACOTE, CODA, ACBSP, CCNE, CAPTE, and ATS.
His legal service has included law school teaching and consulting, as well as the practice of law.  One of the highlights of his professional career was his appointment as the Supreme Court Judicial Fellow, working in the chambers of former Chief Justice William H. Rehnquist.
In university settings, Barry has lengthy and recognized service as a faculty member in multiple disciplines.  He has been a department chair, founder, director of a center for teaching and learning, dean, vice president, provost, and president. Dr. Ryan has his M.Div. from Fuller Seminary, Ph.D. from the University of California, Santa Barbara, a JD from the University of California, Berkeley, and a Diploma in Global Business from the Said School of Business, Oxford University.
Areas of Expertise
Global Education and Partnerships
Accreditation
University Leadership
University Operations
Institutional Effectiveness

Ken Salomon is chair of the Thompson Coburn Lobbying & Policy Group. Over the course of his career, he has provided clients with government relations and public policy services in a broad range of issues, including higher education, intellectual property, telecommunications, e-commerce, financial services, and international trade.
Ken was Deputy Chief Counsel at the National Telecommunications and Information Administration, which is the presidential advisor on communications and information policy. He also served as senior legal counsel at the Federal Communications Commission. He has conducted numerous lobbying campaigns, e-commerce, higher education, and telecommunications projects.
In 2015, Mr. Salomon was appointed to the Ethics Committee of the United States Olympic Committee. He is also a member of the Industry Advisory Board of the University Professional and Continuing Education Association. Mr. Salomon has a BA from Tufts University and a Juris Doctorate from George Washington University Law School.
Areas of Expertise
Higher Education Law
Education Lobbying
Ethics
Telecommunications
E-commerce